Monday, February 22, 2010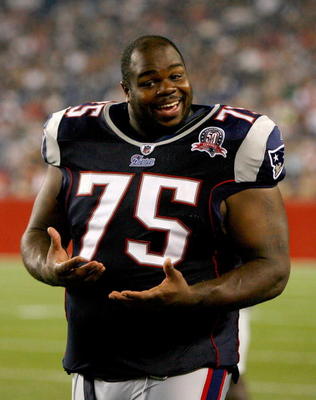 Vince Wilfork is a very very very large man. I don't think I would want to run into Wilfork in a dark alley when he is at his most pleasant mood so today is not a day you want to say something to piss off Wilfork. See today the Patriots decided to give Wilfork the franchise tag and judging by what he said a month ago, I doubt that's done anything but made him very very angry.

[The franchise tag] is decent money for most people out there. What I do, it's OK. But I don't look at myself as an OK player. ... It's just basically a slap in my face and an insult to me to basically tell me I'm an OK player."

"I want a long-term deal or I want to be free. Point blank." ESPN

The Patriots pretty much did what they had to do. Wilfork is an invaluable asset on defense that they really shouldn't gamble on losing. In all likelihood he had to know this was coming but even with that expectation, I doubt Vince Wilfork is a man you want to piss off right now.
Posted by Simon at
5:22 PM
Labels: Free Agents, New England Patriots, NFL
0 comments: