Wednesday, December 09, 2009
Blogging the Offseason is a 30 team series in which I ask a blogging representative from each MLB team a series of ten questions about their desires and thoughts surrounding the offseason. Check out all of them here.

Today's NL team is the St. Louis Cardinals and our guest is Aaron Schafer aka The Red Baron from the Cardinals Blog, Viva El Birdos.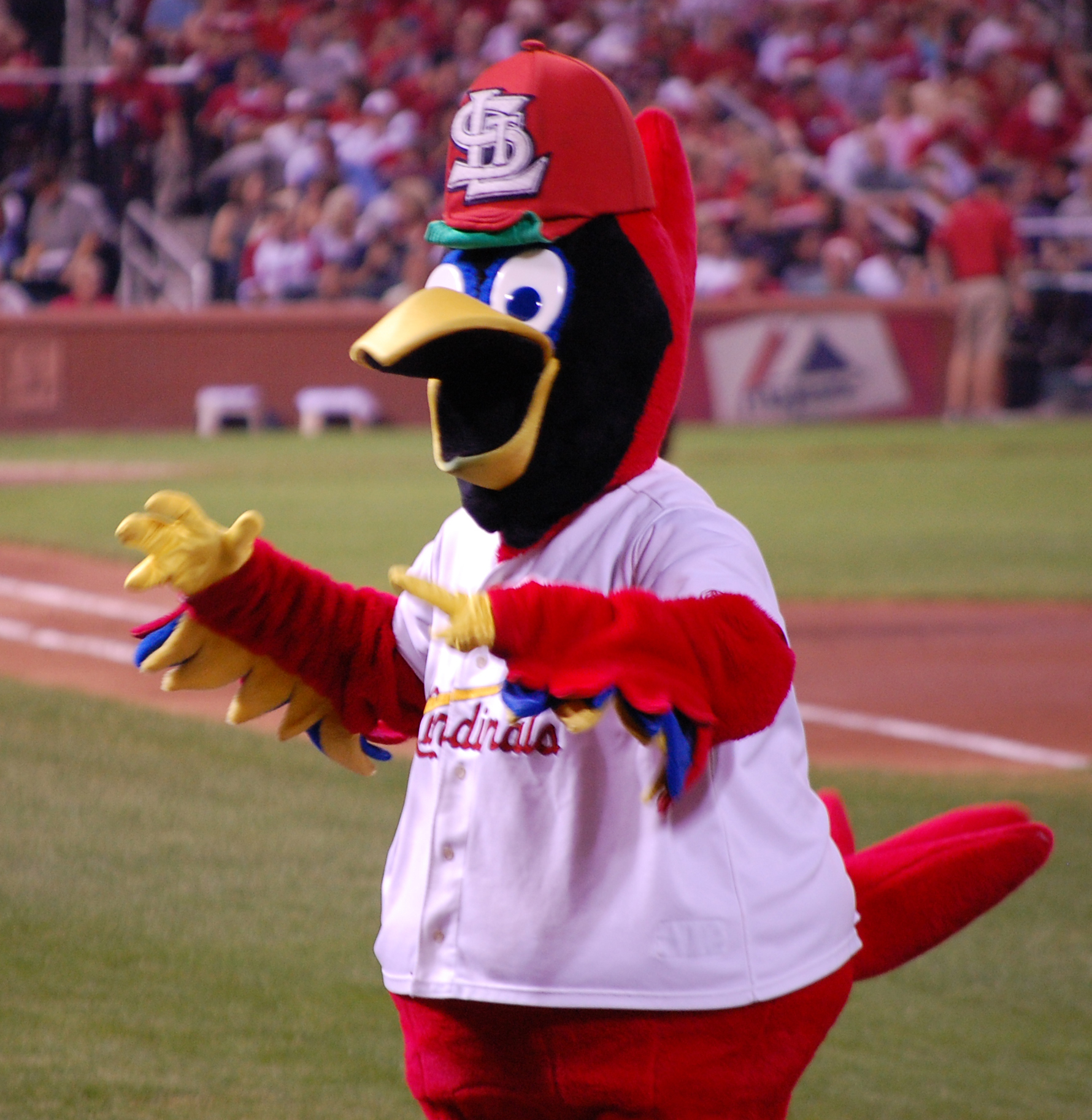 1.Matt Holliday is likely the biggest objective for the Cardinals this offseason. Do they bring him back? If not what is the fall back option?
I believe the fallback option is likely to go heavy on pitching and try to make small, incremental moves to improve the offense. Unfortunately, the offseason is looking as if it may shape up to be a timing game, especially with regards to Matt Holliday and Jason Bay. They are the top two offensive free agents on the market this year, and will likely have quite a bit to say between the two of them regarding what the other makes.

As it stands, I can't possibly see Holliday signing before Bay, thereby having a general market value already set. Unfortunately for the Cardinals, that means once their big fish signs elsewhere, there really isn't another player at that position capable of making a real offensive impact.

In the end, I don't think the Cards will bring Holliday back. I would love to see them do so, but I just think the dollars and years are going to become prohibitive when considering how much of the payroll will have to soon be devoted to keeping Pujols.

2. Outside of Holliday the Cards have a handful of important players as free agents (DeRosa, Piniero, Ankiel, Smoltz, etc.) whom do they bring back?
Smoltz is really the only player I see the Cardinals bringing back of that group. The Cardinals love his versatility, his experience, leadership, everything. He enjoyed his time in St. Louis, and will likely be looking to play for a contender. I think it's an ideal fit.

Ankiel certainly isn't going to make the club as a starter in center with Colby Rasmus patrolling for the near future, and Scott Boras will get him a gig as a starter somewhere this offseason. There are too many teams who desperately need a power bat for Rick to accept a fourth outfielder's role here. He can play center (though not particularly well), and he can put the ball over the wall. He'll get a job somewhere.

Pineiro will receive a big payday from someone, and I can't blame him at all. It's likely his last chance to cash in on a multi-year deal, and after the season he had in 2009, he deserves to get the contract. He just doesn't fit into the Cardinals' plans.

DeRosa is an interesting case, because I believe both sides would like to come to some sort of agreement, yet I don't see it happening. DeRosa loved playing here and has suggested he feels like he has something still to prove in a Cardinal uni, and the Cards love what he brings to the table. Much as with Pineiro, though, DeRosa is going to get a multi-year deal from some team, and I don't believe the Cardinals are going to be willing to do so. They have a couple intriguing third base options and plenty of utility type players. Now, the caveat here is if Holliday signs elsewhere, DeRosa might be an option for, say, two years to play left field primarily.

3. Will the Cardinals extend Pujols any time soon? His deal is done in 2011 and I'd imagine Cardinal fans never want him to wear another uniform.
You would be right; we certainly don't. That being said, I think the organization wants to get a deal with Pujols done as soon as possible, rather than letting it drag on any closer to the end of his current contract. I think they probably get something done this offseason. It's good PR, and it makes sense from a business perspective.

4. On that note say you, your owner and gm were locked in a room and told that you have no choice but to trade Pujols. What would you need to get in return to leave the room a content man?
Yikes. That's a tough one. Trading the best player in the game and being happy with the return?

In order to move Albert and feel like I did alright, I would need to get back two premium position players in their pre-arbitration years, a top of the rotation pitcher, also pre-arb, and two premium prospects, probably one each of a pitcher and position player. If I could get all of that, I would feel like I did what I needed to do to make my team better in the long run, even though I had to give up a once in a lifetime sort of talent.

Of course, actually looking at a package like that, it would (or, at least, could), hugely favour the team trading away Pujols , which only underlines how difficult it is to move those truly elite players and come up with some sort of balance in the deal.

5. When do you think LaRussa calls it a career? Do you think 2010 is the end of the line?
I gave up long ago trying to predict La Russa. I thought he would leave after the 2007 bloodbath, when Walt Jocketty left and that dynastic team of the mid-2000s just completely collapsed. And yet, he stayed. I think Tony will probably manage until his health forces him to step aside. Watching him these past years, I just can't imagine him moving on until he absolutely has to.


6. What did you think of the development of Colby Rasmus in 2009? What are your expectations for 2010?
Rasmus had an up and down year, one which I wrote about extensively for the Maple Street Press' Cardinals Annual for 2010. I thought Colby was receiving a lot of contradictory information from the coaching staff regarding the way they wanted him to approach things at the plate, and I think he tried to please everyone, occasionally to his detriment.

Nonetheless, we saw a better approach, with much more patience and confidence, in the playoffs, and I think that's worth something. Working with Mark McGwire in 2010, who always has stressed discipline and planning in both his own approach and in those players he has coached the past few seasons, I think Rasmus will take a big step forward this season. The glove is very real, and there's a ton of power still untapped in his swing. I expect big things from Rasmus in 2010, given better health and the confidence of having been there before.

7. You've gassed your owner and have convinced him to spend like the Yankees, which three free agents do you sign?
Matt Holliday, Billy Wagner[ed. too late i guess], and Rich Harden.

8. Which Cards prospect yet to find himself in a game are you most looking forward to in 2010? Do you have any left after the Holliday trade?
There's a kid who pitched at Double A last season named Eduardo Sanchez who I saw a couple times that I can't wait to see at the major league level. He has absolutely filthy stuff, with a fastball that can reach the upper 90s and this unreal breaking ball. I think he has a very real chance of showing up in St. Louis sometime in the summer of 2010.
Aside from Sanchez, Daryl Jones is an exciting outfield prospect, a speedy guy with good plate discipline and possible future power, but after the great tradeoff of 2009, the cupboard is indeed rather bare.

9. I'm giving you the option to cut players without any salary repercussions, which Cardinals do you part way with?
Kyle Lohse. Don't get me wrong; he's a fine pitcher and all, but four years and a no-trade clause for a career middling starter really sticks in my craw. There are plenty of those guys available in any given year who can be had on a shorter deal. Lohse may bring a bit of reliability to the table, but it's only reliable mediocrity.

10. Final Question, you've got a crystal ball, the Cards will Win the World Series in ________.
Oy. You're asking me to tempt fate with that one. Okay, I'll bite. 2012. And then we'll find out the Mayans were right and we'll all die without the Cards getting the chance to defend their title.
Posted by Simon at
9:18 AM
Labels: Blogger World, MLB, Offseason
0 comments: