Tuesday, December 15, 2009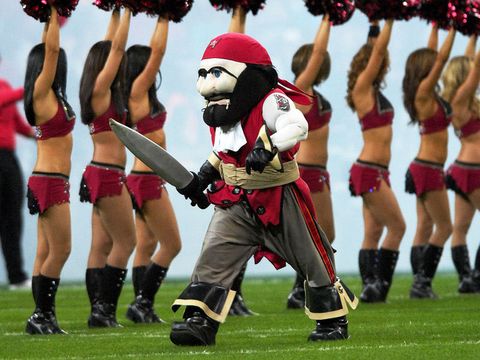 Wow You Guys Suck: Tampa Bay Buccaneers, The Bucs gained ZERO yards in the first half. No really, their final yardage total in the first have was ZERO. The didn't gain a first down until midway through the 3rd quarter and the only reason they got a first down is because Hot Head Bart Scott ripped off an O-Lineman's helmet and got a 15 yard personal foul penalty. Without that penalty its 4th down, they punt and probably don't score a single point. Runners Up: the Lions and Rams were both tremendously embarrassed.

Cough Cough Cough: Aaron Ross, The Giants had just taken the lead after fighting back through most of the game and on the Eagles first play back on offense Aaron Ross and the secondary lose sight of DeSean Jackson. McNabb hits him in stride for a 60 yard td and that was it. Runners Up: the Cardinals literally gave away the game last night, the Falcons playoff chances are over.

The Shocker: Pittsburgh Steelers, The Steelers finalized their 2009 collapse with a loss to of all teams the Cleveland Browns. The Browns are terrible. Their offense is putrid and they were missing 3/4 of their starting defensive line yet the Steelers O-Line was embarrassed and their defense actually gave up points. Runners Up: for whatever reason the 49ers have the Cardinals number, the Bungles got crushed.

The Pimp: Brandon Marshall, His team may have lost the game, but anytime you catch 21 passes in a game, score 2 tds and go over 200 yards, you're an automatic pimp of the week. Runners Up: Matt Schaub and Andre Johnson put up diesel numbers against the Seahawks, Chris Johnson might as well be a pimp every week.

This Scarecrow Needs a Brain: Wade Phillips, 4 straight plays the Cowboys decided to pound the rock at the goal line and 4 straight plays they were denied. Now the Cowboys sit in a position where it could be a very very rough December. Quite possibly a playoff eliminating December. Runners Up: the Colts won but perhaps they should have doubled Brandon Marshall, the Rams should have forfeited the game and not shown up.

You Got JAKKED UP: Appalachian State Go Boom,


My Fantasy MVP: Bungles D, No one stood out on my team. Everyone basically put up 14 points so we'll go with the Bungles and their INT for a td.

New York Jets MVP: Tampa Bay's Offense, Wow were they a joke.

My Picks

My Picks: 13-3
Preseason Picks: 9-7
Picks Vs. Spread: 9-7
Pick Suggestions: 4-1

Wow, a week of sanity. Thank goodness.
0 comments: