Wednesday, December 30, 2009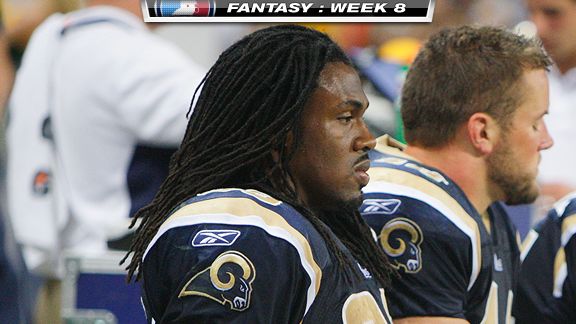 I've Created a Petition addressed to the St. Louis Rams entitled "Save Steven Jackson". I think you should sign it. Here's what the petitions says:

To: St. Louis Rams
It is time for Steven Jackson to be given what Barry Sanders never was, an opportunity to showcase his skills for a legitimate NFL contender.

Steven Jackson has been on the Rams since 2004. He has yet to play for a team that has won more than 8 games in an NFL season. Over the past three seasons his talent has been completely wasted on teams that have won a combined 6 games (3 in 07, 2 in 08, 1 in 09, 0 in 10?). He has rushed for over 1000 in each of the past 5 seasons, even managing to get over the total in 07&08 while missing 4 games in each.

Steven Jackson is a beast. On a good team he might rush for 1800 yards a season. Instead he is stuck on the worst team in the NFL. So please St. Louis free the dreadlocked beast. Trade him to a contender so that he can stop squandering his talents in for[on] teams that can't even sniff the postseason.

Sincerely,

The Undersigned

So go sign it. Free the Dreadlocked Beast.
0 comments: